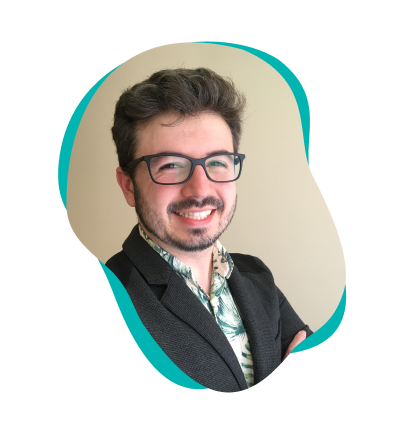 Front-end
Developer
Hello!I am Dedício Coelho and I've been working with web for over 10 years, specializing in JavaScript and Node.js development.
Skills & Tools
JavaScript - Typescript - Node.js - HTML - CSS - Vue.js - Jest
React.js - AngularJS - Git - Sass - PostgreSQL - Bootstrap - jQuery - PHP - WordPress
AWS - Bulma - Docker - MySQL
About Me
My goal is to do things that make people's lives easier!
Born in a small country town, curious since I was a child, knowledge is my passion! I graduated in Audiovisual Production, and my career with the internet started when I began working as a web designer.
My enthusiasm for technology and my eagerness to make things work made my migration to developing natural.
After 12 years working with the internet, my eyes still light up for the mission to develop products and services that people use and which make a difference in their lives.